The SCAMPI app is a simple user interface that will allow people with dementia and/or Parkinson's and their informal carers to set up personal plans and goals for daily living activities and track the achievements of these plans.
SCAMPI becomes your own personalised app by completing a few simple steps with your details and important information about your life, health and interests. Use SCAMPI to optimise its support to you and your life. SCAMPI's suggestions are tailored to you and your needs. All you need to do is set up the app with some basic information about you – information such as your year of birth and pets.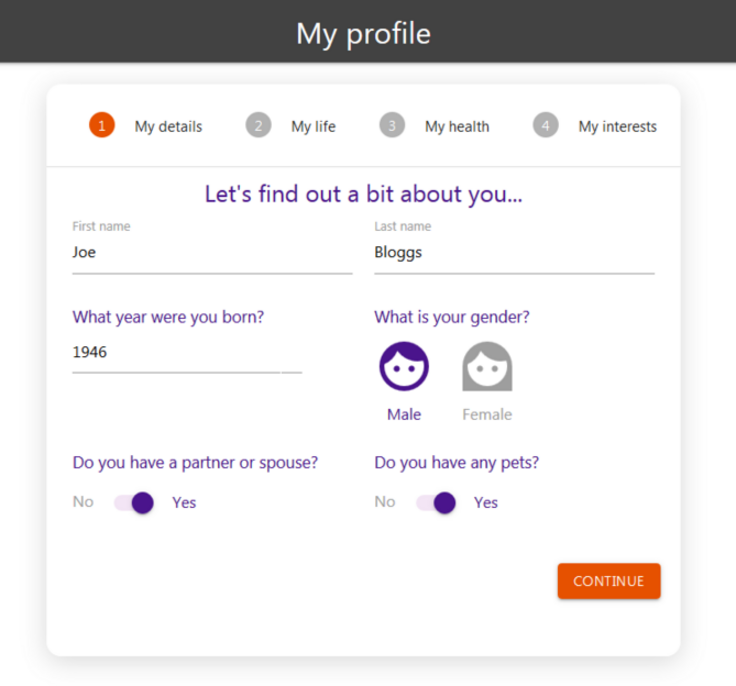 Use SCAMPI whenever suitable to explore 100s of possible new activities that are tailored to you, your needs and life preferences. Click on each activity to explore information about where these activities are taking place, when, and how to access them. Once your plan is in action, SCAMPI helps you to track and record your activities and to undertake weekly reviews which include feedback and further suggestions to help you achieve your aims.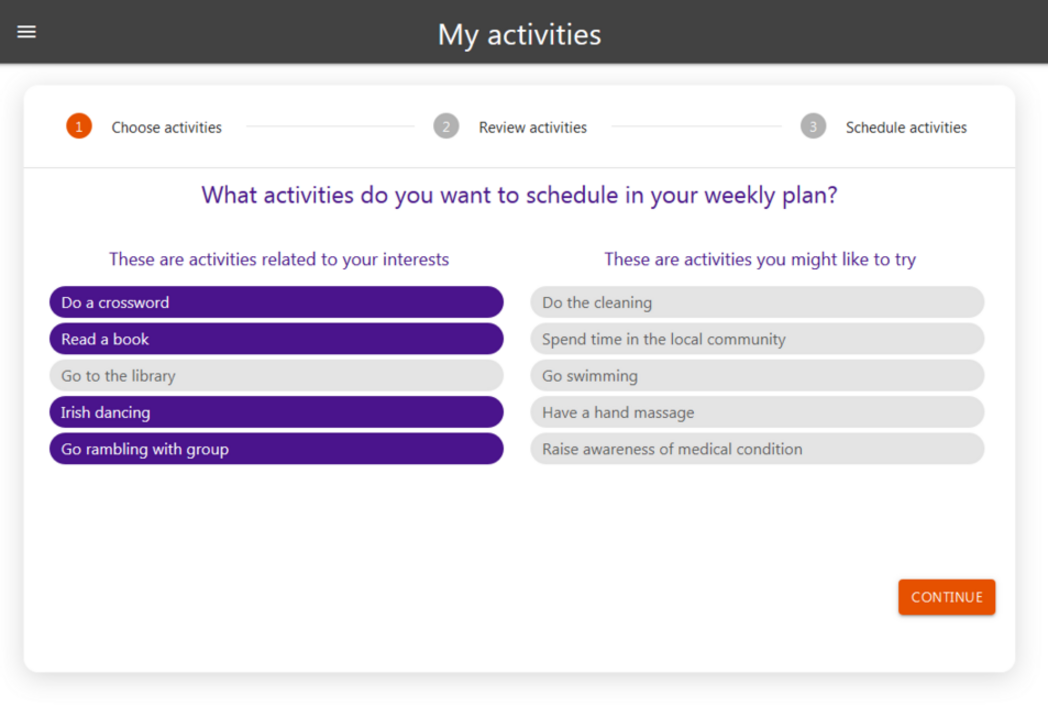 To find out more about the SCAMPI app contact us on SCAMPIprojectbase@city.ac.uk. We would love to hear from you.