Dr Juanita Hoe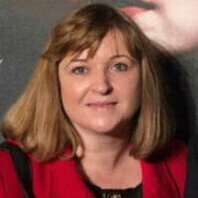 Juanita is a mental health nurse who joined City University London as a senior lecturer in December 2016. She previously worked as a clinical lecturer in dementia and nursing at UCL and is an experienced clinical trials manager in dementia studies. Clinically, her nursing career has focused on older person's mental health care and she has worked within inpatient, day hospital, community and acute hospital settings. Juanita also has strong links with the charity Dementia UK and has worked as an Admiral Nurse (dementia nurse specialist) since 2004, supporting people with dementia and their families.
Juanita completed her Ph.D in Mental Health Sciences at UCL in 2007. Her current research interests focus on the development of psychosocial interventions to promote good practice and improve quality of life for people with dementia and their family caregivers. She is also involved in the teaching and supervision of pre and post graduate students.
Professor Feng Li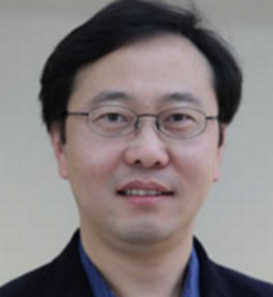 Feng's research investigates the use of digital technologies (ICTs) for strategic innovation and organisational transformation in different sectors, from banking, telecom, manufacturing, retailing, the creative industries, to the public and voluntary sectors. He is particularly interested in emerging strategies, business models and new organisational designs in the digital economy. He advises senior business leaders on how to manage the transition to new technologies, new business models and new organisational forms. His research on internet banking, telecom value networks and pricing models, and sustainable business models for assisted living technologies and services, were widely reported by the online and offline media.
Feng has been successful in winning substantial external research funding, totaling over £40 million as PI or Co-I, from the UK Research Councils (RCUK, ESRC, EPSRC, AHRC), InnovateUK/Technology Strategy Board (TSB), Wellcome Trust, NIHR, Department of Health (DH), the EU, local RDAs and the private sectors. Most projects are in close collaboration with business partners. These projects enabled him to extend his research from strategic and organisational innovations to using digital business innovations to address significant societal challenges in financially sustainable and operationally scalable manners, from ageing and assisted living to social inclusion and sustainable development.
Dr Simone Stumpf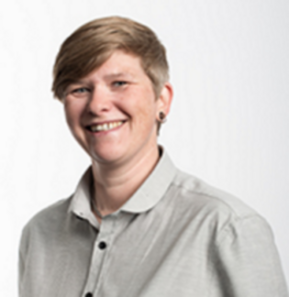 Simone Stumpf received a PhD in Computer Science in 2001 and a BSc in Computer Science with Cognitive Science in 1996, both from University College London. She joined City University London as Lecturer in 2009. Previously, she worked at Oregon State University (USA) and University College London as a Research Fellow/Manager. Simone also has professional agency experience as a User Experience Architect, working on web presence, e-commerce and social networking projects.
Dr Simone Stumpf's core research focus has been on the use of intelligent systems by end users, end-user programming and information management systems. At University College London (UCL) she was involved in a large-scale user trial of biometric security systems and contributed to an EPSRC-funded project to design and implement a system used by security staff to detect and prevent theft by employees. At Oregon State University, she worked on the TaskTracer project (as part of the CALO research project) to develop an intelligent user interface system, targeted at information workers, that combined the automatic tracking of users' information resources and the application of machine learning to enable activity-based personal information management. She also has conducted research on the use of images by professionals and end users (specifically in information seeking) and how end users interact with music playlists.
More recently, she has focused extensively on end-user interactions with systems that use machine learning algorithms. She has investigated mechanisms for and effects of enabling end users to understand and control email filters, text classifiers and music recommender systems.
Dr Dympna O'Sullivan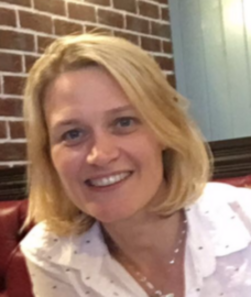 Dympna O'Sullivan obtained a PhD in Computer Science in 2006 and a BSc in Computer Science in 2002, both from University College Dublin, Ireland. Following that she spent 18 months working as a post-doctoral fellow in Health Informatics at The University of Ottawa, Canada. She is a Senior Lecturer and Assistant Head of School at the School of Computer Science at Technical University Dublin City Campus.
Dympna's research is in the area of health informatics, clinical decision support systems and evidence-based medicine. In particular she is interested in managing the large volumes of data generated by today's digital healthcare environments and in developing intelligent software systems to bridge the gaps between clinician's information needs and the computational resources available to meet them. It involves the application of intelligent systems techniques including artificial intelligence, machine learning, information retrieval and ontological engineering. In addition, she is interested in knowledge management methodologies to address the problem of organizational knowledge-loss by using intelligence systems to capture and reuse knowledge from clinical tasks.
She is a member of the MET (Mobile Emergency Triage) Research Group which is directed from the University of Ottawa, Canada, and has active research collaborations with Aston University in the UK, the Centre for Affective Solutions for Ambient Living Awareness and University College Dublin in Ireland, Poznan University of Technology in Poland, and the University of North Carolina at Charlotte and Adventium Labs in the USA. She is a level 3 member (highest level) of the UK Council of Health Informatics Professionals, an Educational Affiliate member of the British Computer Society and a Fellow of the Higher Education Academy.
Dr Shashivadan Hirani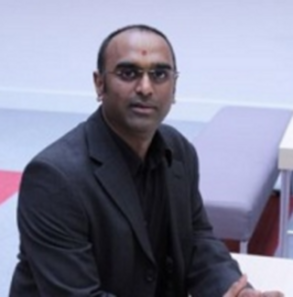 Shashi is a Chartered Health Psychologist and Senior Lecturer in Health Psychology / Health Services Research at the School of Health Sciences, City University London.
Shashi obtained his BSc (Hons) Degree in Psychology at City University London and then went on to complete his MSc and PhD degrees in Health Psychology at University College London, where he was Lecturer in Research Methods and Statistics on the MSc in Voice Pathology and Programme Director for the MSc in Health Psychology.
He returned to City University London in October 2010 and is a senior member of the Health Services Research Group, teaches Research Methods and Applied Data Analyses on Postgraduate Courses (inc. MSc / MRes in Health Services Research and the MRes in Clinical Research) and sits on a number of research committees